ATTN Land Park and Pocket / Greenhaven Residents:
Who Else Wants to Get 30% Stronger, Do Their First (or 5th or 15th) Pull Up, and Become a Kettlebell Snatching Ninja - in Just 12 Weeks?
FROM - the desk of Forest Vance - Owner, FVT Boot Camp and Personal Training - Head Coach, FVT "Next Level Strength" - Spring 2019
Dear friend -
Are you looking to take your strength to the next level?
Bust through a plateau?
Meet new goals in 2019?
This special 12 week program is for you.
See, a few years ago, I got to the point where I was working out pretty consistently, but it was mostly cardio - based workouts, with kettlebells and bodyweight.
And, I got into great shape!
But, one spring rolled around, and I wanted more.
I wanted to get back to being STRONG.
I trained for and attended a 20 hour powerlifting certification, and learned how to lift, PROPERLY.
The most I had ever deadlifted up to that point in my life was 405 - and I pulled a solid 485 at the 2016 TSC.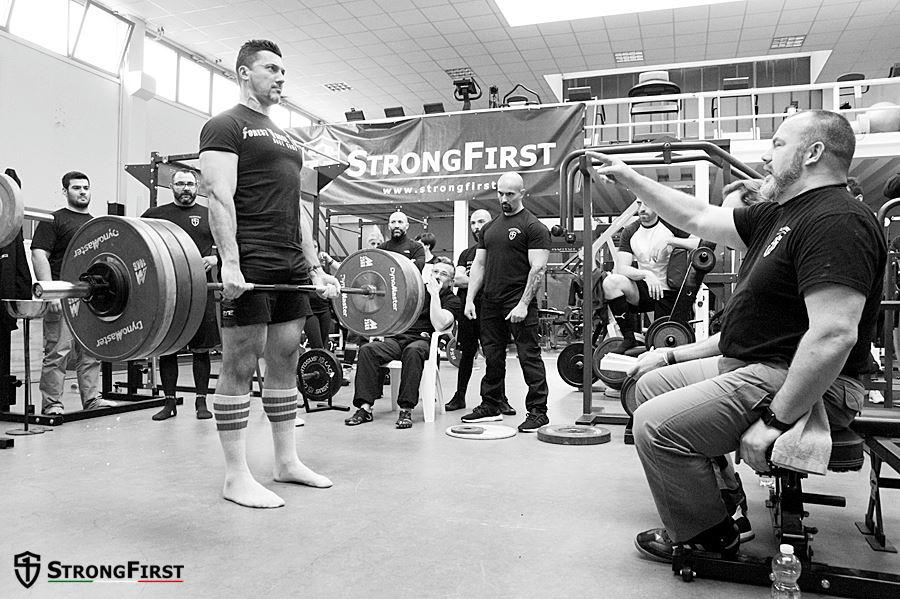 I did a special program to improve my pull ups, and went from being able to do 6, to 11, in 12 weeks.
I also worked on and refined my KB snatch techique, and got in better condition than I had been in some time.
Now I want YOU to be able to experience these same benefits too.
Now introducing -
"FVT Next Level Strength - 2019"
In this special 12 week program, we are going to get you STRONG and in great shape.
We'll meet once per week together for the 12 weeks, on Wednesday nights, from 6-7pm, starting Wednesday, January 30th
We'll deadlift. We'll work on pull ups. We'll work on snatches.
We'll give you a training plan to do on your own between workouts to maximize your results.
And you'll end up a STRONGER version of yourself at the end!
(Program will also co-inside with Spring TSC event - so that you can test your new found fitness level and see how you stack up! Signing up for the event is a purely OPTIONAL part of the training, it is not required in any way to participate.)
This is a very limited offer.
We are only taking 12 people max for the group - because there will be a lot going on, and we want to give everyone the most form attention and coaching.
Sign up now using the "buy" button below.
PRE-REGISTRATION SPECIAL - SAVE $50 off the regular price when you sign up by Sunday, Jan 27th at 12 noon PST
$299 $249 when you sign up by Sunday, Jan 27th at 12 noon PST
SATISFACTION GUARANTEE
I am so confident that IF:
- You are already training somewhat consistently
- A big goal is to get stronger and take your training to the next level
- You have no major injuries that would prevent you from doing the work
- You attend all of the scheduled sessions, and complete the prescribed workouts that are part of the program on your own
... and you DON'T end up improving your deadlift at least 10%, double your chin up hold time / get your first pull up / improve your pull up total by at least 30%, and increase the number of KB snatches you can do in 5 minutes by at least 10% ... I will give you 100% of your money back at the end of the program.
I'm that confident in my training methods. THIS STUFF WORKS!
If you were to train with me one-on-one, you'd pay the same amount for TWO 45 minute sessions of training.
In this program, you get a FULL 12 WEEKS!
You develop skills that you can use for the rest of your life.
And you get the full 12 week training plan that you can repeat on your own again and again as you'd like.
THINK YOU'RE NOT READY? THINK AGAIN!
It doesn't matter if you've ever deadlifted in your life.
It doesn't matter if you can't do a pull up (yet).
It doesn't matter if you've never snatched a kettlebell.
We are going to start from square one!
BUT - you do need to have a base of fitness built, be working out pretty consistently, and have no major injuries that would prevent you from doing the work.
Click the link below to sign up and reserve your spot in this special, one-time program. And do it before Sunday, January 27th at 12 noon to save $50 off the regular price!