28 Day "1000" Kettlebell Challenge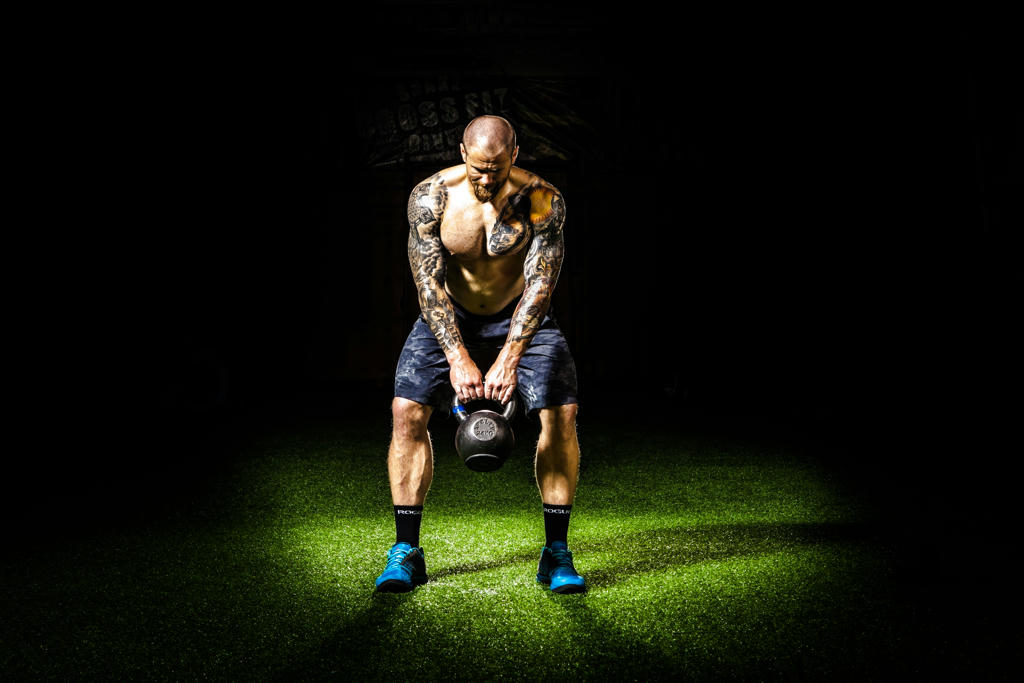 STARTS MONDAY, OCTOBER 28TH, 2019
Quick-hitting kettlebell workouts rock.
They are great for building all-around health and fitness.
Whether your goals are losing fat, gaining lean muscle, or improving performance for sports you enjoy, they deliver.
And maybe one of the best parts is that you can do them any time, any place, in a short amount of time.
If you want all the benefits decribed above, plus a real mental and physical challenge, you need to get in on our upcoming 28 Day "1000" Kettlebell Challenge!
We are looking for 29 more ambitious kettlebell fans worldwide who are willing to undergo a four week journey to get into the best shape of their lives.
Over the next 28 Days, we will be taking you through every aspect of strength, cardio, and nutrition that's needed to make this your fittest fall season yet.
Here are the requirements:
1 - You must be wiling and able to follow a completely done-for-you, kettlebell-based plan that has been tested and proven to deliver great results.
2 - You must be able to dedicate three to four times per week for 20-30 minutes for your kettlebell workouts.
3 - You must have access to a kettlebell or two and a small space to do your workouts - at home, in your garage, or in your back yard.
4 - You must be willing to focus on your nutrition, and /or (optionally) follow our done-for-your healthy eating plan that tells you how to eat and when to eat it.
5 - You must be willing to put in the work to get the results.
And here's how the program works:
First, you sign up below. You'll instantly get an overview of how the program works, along with a sample week of workouts you can start on right away.
Then, at the beginning of each week, we send you a unique training plan to follow.
This is new and different each week, so that you never have to guess as to how to structure your training, or know if you're doing the right thing to reach your goals.
The theme for this Challenge is "the 1000 Kettlebell Challenge" - so it will be HIIT - style workouts that use a kettlebell that you can do in three to four times per week in 20-30 minutes.
We "test in" to get a fitness baseline at the beginning.
And then, the big idea is that we work up to an epic 1000-rep kettlebell challenge workout at the end of the 28 days.
In the process, you get fitter, leaner, stronger, and achieve all your other fitness goals too.
The workout plan is written in detail, and also has videos of each exercise so that you know how to do all the moves with perfect form.
Second, we send you an easy-to-follow meal plan to help you lose fat, gain lean muscle, take all the guesswork out and get the fastest results. This is the same plan hundreds and thousands of FVT clients have followed over the last 10 years to get amazing, life-changing results.
Third, we have you check in every day after you work out in our private group. That's right. Accountability. It's what you're probably missing right now from your workouts if you're not getting the results you want. And we have perfected this piece of the equation ... it's almost like you're at FVT training with us at our of our physcial studios, but you can do it from anywhere in the world.
And the best part is ... you can participate in this Challenge and get everything listed above for just $18.
The price has been HUGELY reduced from prior Challenges ... and that's because we want you to give our on-going Challenge program a try.
If you love this Challenge, you can continue on for just $18 every 28 days, and you will roll automatically into the next one.
If you don't like it, you can cancel at any time - no hard feelings.
But we think that when you try this program, you'll get amazing results, and you'll be hooked - like hundreds of our past Challengers have been.
Sign up now at the link below, and look forward to working with you!
- Forest Vance
Master of Science, Human Movement
Certified Kettlebell Instructor
ForestVance.com