28 DAY KETTLEBELLS FOR ABS CHALLENGE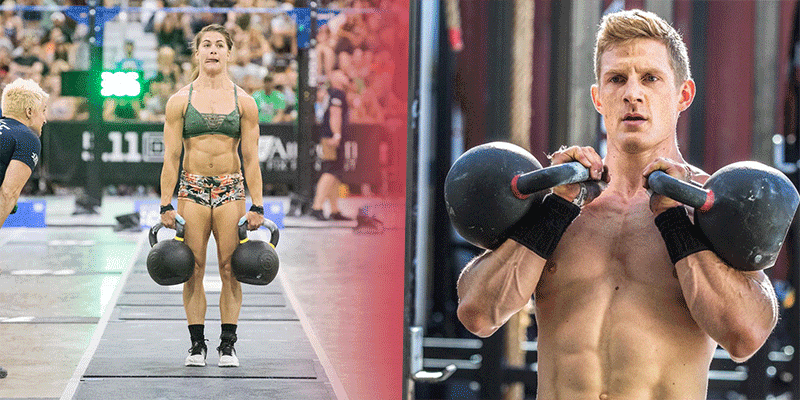 Call it a paunch, spare tire, or muffin top.
Eight out of ten men and women in a recent survey say that their belly is their biggest problem area.
And, it is often the toughest final pounds to lose.
Not anymore!
Enter ...
THE 28 DAY KETTELEBELLS FOR ABS CHALLENGE
Whether your body has changed with age, your eating habits are off track due to stress, or you're doing hundreds of crunches and sit ups without results, it's time to blast your belly fat the right way.
Kettlebells are one of the best strengthening tools for abs, because the dynamic nature of kettlebell exercises makes them particularly effective for forcing the core to work hard in a different way.
Whether you are doing:
-- Turkish get ups
-- Renegade Rows
-- Windmills
-- Carries
...or any other unique kettlebell movement... your abs never stop working!
And we are going to show you how to do it the RIGHT way... because you can't just slap together KBs for abs moves, and expect to get results.
No - we are going to structure the training in such a way that each workout builds on the last, and so that you are getting a little better and stronger each workout, and you get REAL RESULTS by the end of the 28 days.
And even better, all you need is a couple of kettlebells, around twenty minutes, three to four times per week.
BONUSES
In additon to the main 28 Day Kettlebells for Abs Challenge workouts, you also get two special bonuses when you sign up.
1 - the FVT 28 Day Rapid Fat Loss Diet
As they say, "abs are made in the kitchen"...
...meaning, you can have the strongest core on the block, but if you have a layer of fat covering them up, you're not going to be able to see them.
This is a diet plan that is specifically designed to help you lose fat and water quickly. We used this diet plan in a recent fat loss challenge at my gym, and the average participant lost 4.1% of their bodyweight!
This is a NEW diet plan that I have NOT released before previously.
2 - Extreme KB Cardio Conditioning
I have ANOTHER bonus I want to give you when you sign up right now today.
You are going to get my "Extreme KB Cardio Conditioning" program - so that you can add in extra conditioning during the Challenge, burn more calories, and get those abs that much faster.
COACHING
The final component that makes this 28 day program unique is the coaching. Instead of just following this work out on your own, we are going to walk you through every step of the way. Do you have daily check-in's and accountability and open Q&A in our special private group. This included free when you sign up.
SIGN UP NOW
Now let's get to the price. In the past we price this 28 day challenge is between 79 and $99. This is still western half of what you would pay if you came and trained at our studio in a regular group training a program. But we decided to do is drop the price to make it so that everybody can experience the benefits.

And also, to be totally transparent, you sign up for a month of our ongoing coaching program to get access. So you are paying $18, and if you love it, you are actually get in rolled in the next 28 day challenge.

We are doing this because we know that 28 days you were going to get some great results, but you're probably gonna wanna keep going – and we are confident that our training program can get you where you wanna go. So that's why we want to incentivize you to work with us for more than one month.

Set up now below for just $18 and get started right away (hurry, this group starts Monday, December 23rd!)
- Forest Vance
Master of Science, Human Movement
Certified Kettlebell Instructor
ForestVance.com